How to Manage Users
Access Level / User Roles
The access level for each user can be set in order to determine which features they have access to. A user with full access can create users with any access level, while business managers can create users with any user role except 'full access'. Other roles can only create users with the same access level as themselves.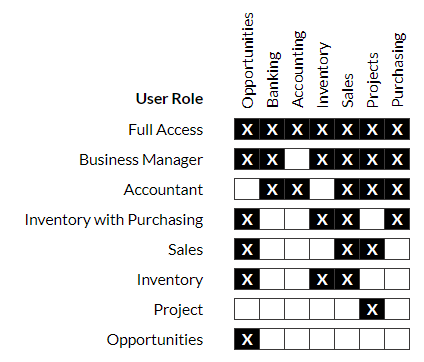 Business managers also have access to accounting reports and automatic accounting, but not to other Accounting features.
Active Status
Users can be set to Active=NO if you do not want them to be able to login to the account. Users that are not "Active" do not count toward the total number of users allowed for your subscription level.

Admin Status
Admins have access to the Settings menu and all features contained within:
Company Settings
Manage Users
Manage Subscription (for native OneUp accounts)
Employees
Sales Taxes or VAT
Choose Features
Connected Apps
Admin status also enables the user to customize documents.