Code Customization and Auto Numbering
Auto Numbering
Each time you create documents with OneUp, a code is automatically generated for the document.
By default, each type of document has it's own naming convention, and the documents start at #1. So, for example your first invoice is called CINV-001 (Customer Invoice #1)
Code Customization
With Code Customization, you are able to alter the naming convention and the starting number. Code customization is available in Company Settings - Auto Numbering.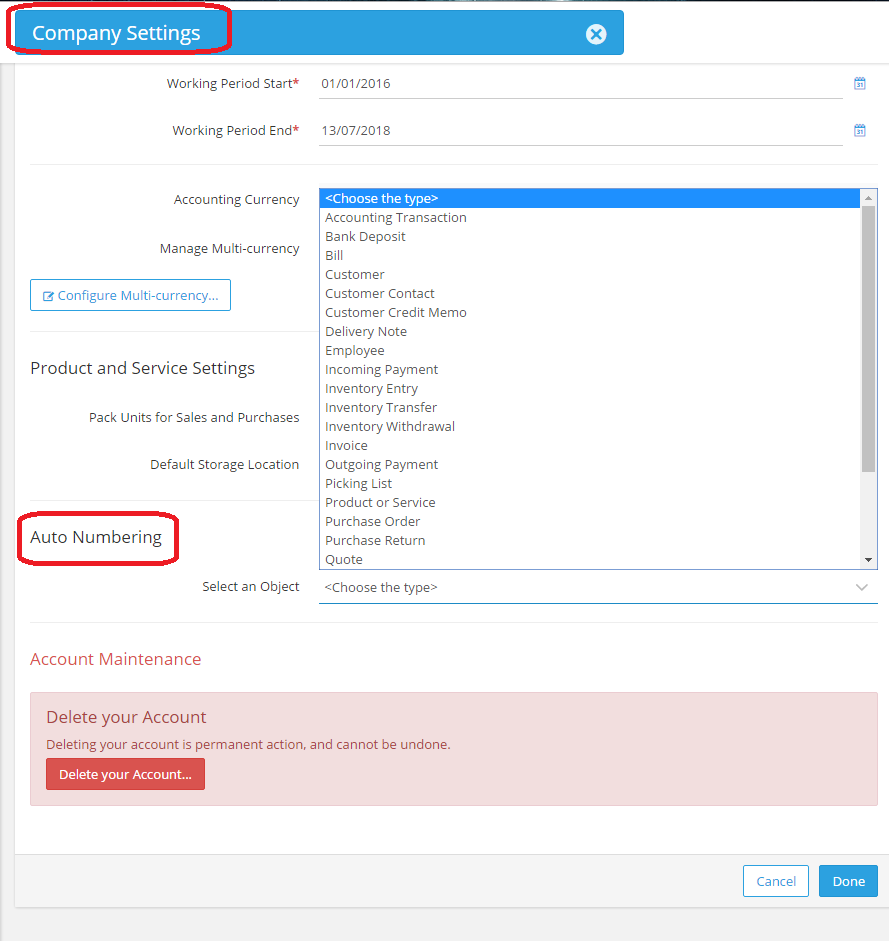 Select a document type from the box, As soon as selected, the second box shows what the "last" document was called-- and you are allowed to edit it.
On a new account, when you select "Invoice", the box will show CINV-000, that means the next customer invoice will be numbered CINV-001.
If you changed this to INVOICE#100, then the next one would be called INVOICE#101