Card View and Table View
Many of the OneUp list screens allow you to choose whether to view your information in Card View or Table View.
To switch between views, simply click the Card View/Table View Toggle above the list.

Table View lets you see more information at once, and makes it easy to compare different information in your list.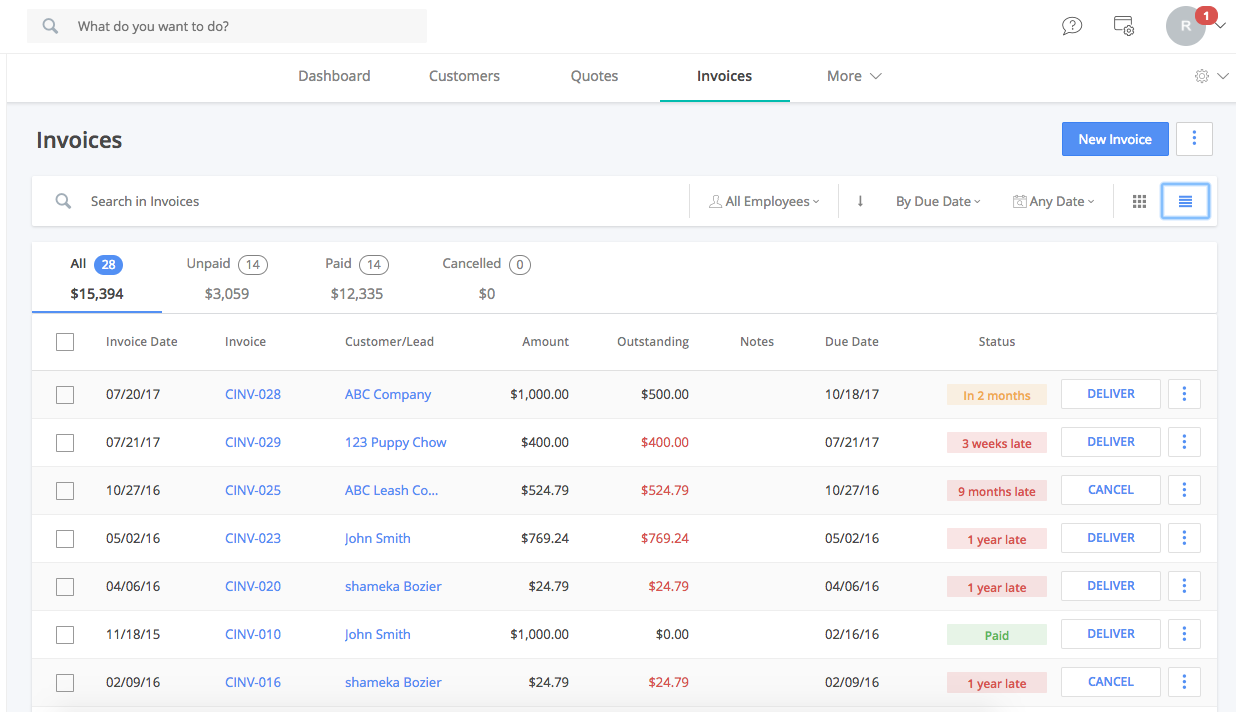 Card View has the advantage of visualizing your information as discrete objects, and allows you to see the comments/description in each object.