Deleting your account
To delete your account, go to Company Settings and scroll down to the bottom of the page.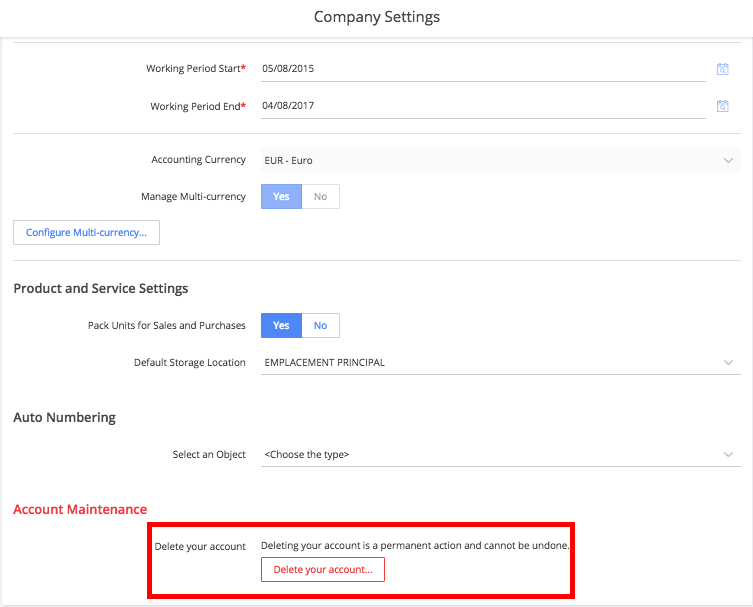 If you delete your account, your credentials will be deleted, eventual bank connection information erased, your data made inaccessible, third app access cut off and your subscription will be cancelled.
OneUp will store the data you've uploaded or imported for another 6 months and then completely erase it from our servers.
If you would like this uploaded data to be permanently deleted before the 6 months, please send a request to our support team from an email address that has administrator rights inside your OneUp account.
OneUp will be able to restore your account within the 6 months after deletion date, if requested. Once the permanent deletion has been completed, there is no way to reverse it.
Please note:
User who signed up through Google Apps, might also want to remove their OneUp accounts from the Google Apps dashboard.