Month-end Checks
The Chart of Accounts list allows you search and drill down on each account.

Example : Putting the number 6 into the search bar will list all the accounts in the 6 category.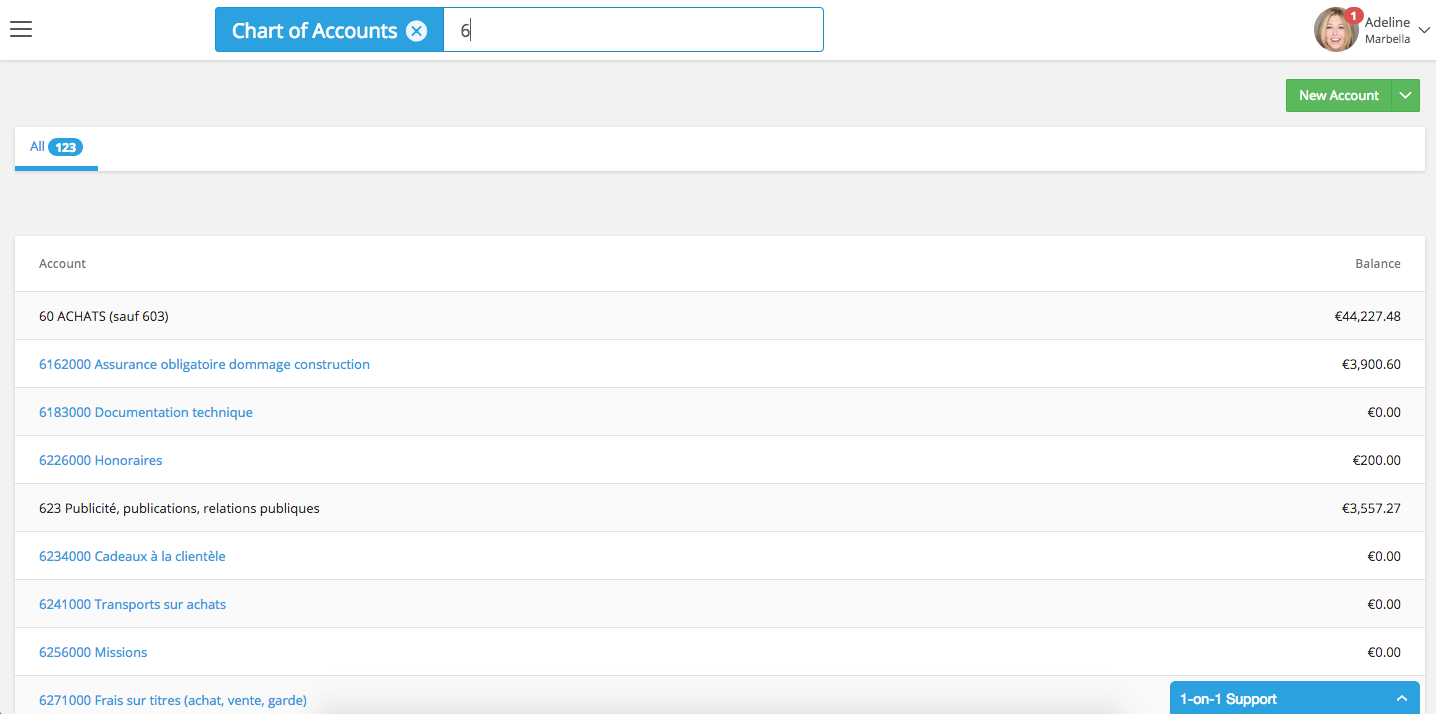 This account only contains actual postings, from which it is possible to drill down to the accounting transaction, input mask and supporting document(s).