Month-End Closure
Blocking entry dates for clients
When preparing a VAT return or other, you might need to set a limited date range during which your client can generate entries.
You can set this date range go going to Company Settings - Finance Settings - Working Period Start/Working Period End. See below: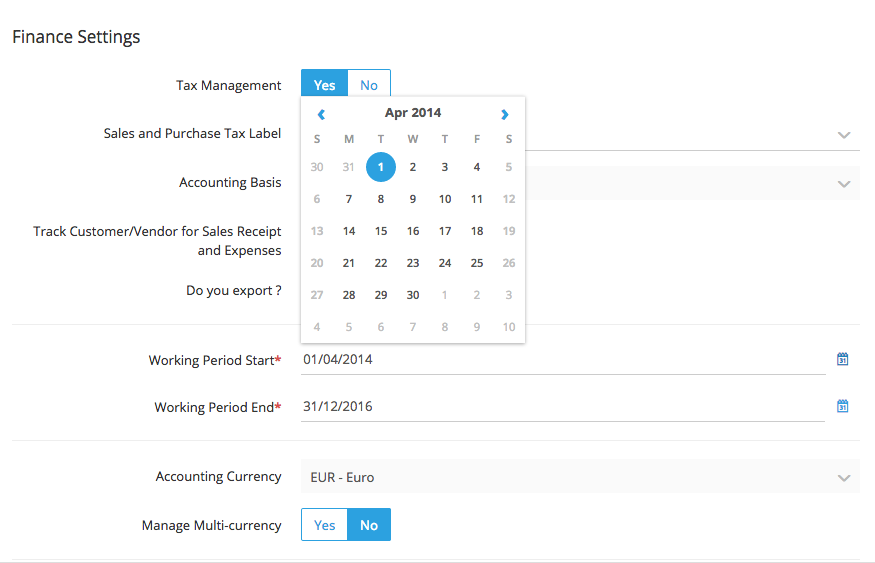 Only "Accounting" profiles created in Manage Users can generate accounting entries outside of set date ranges. Clients with "Manager" profiles are not authorised to do so.
Entering Transactions
Open the Accounting Transactions view (Accounting - More - Accounting Transactions) and click New Accounting Transaction.

Keyboard shortcuts:

To move on to the next field: TAB
To save a transaction:
MAC: CMD + RETURN
PC: CTRL + ENTER
Closing a Tax Period
Closing a tax period blocks all accounting entries comprised within the closing.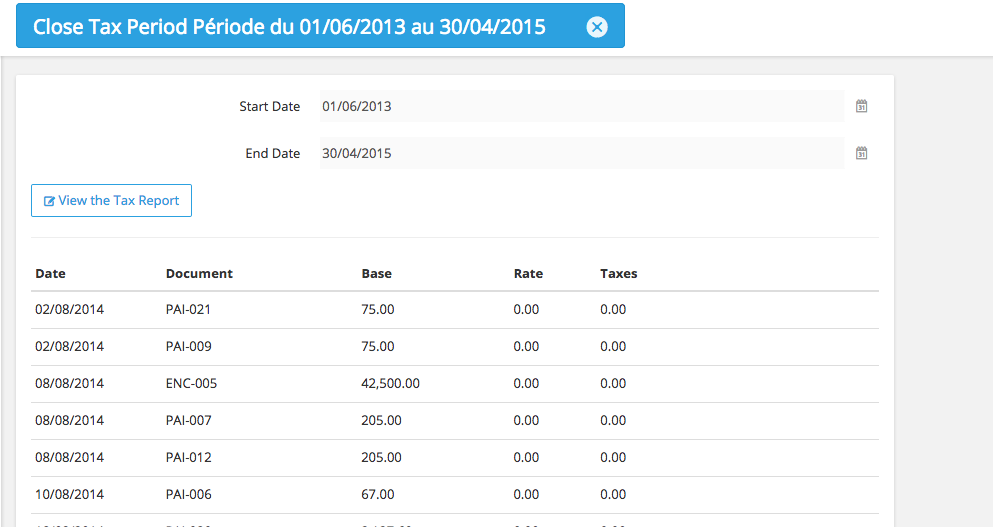 users can then generate a tax report