VAT-registered businesses in UK are required to use HMRC Making Tax Digital service to submit their VAT returns online since 1 April 2019. To check if you are included in this requirement, see the HMRC website.

With that in mind, we've got some great news that you may be relieved to hear. Since our latest release, we now offer filing of VAT returns online directly with HMRC directly within your OneUp account.

With this feature in place, you can now connect to HMRC directly from your VAT closing in OneUp. Just complete your accounting for your obligation period, check the report to be sure everything is in order, and click the button "Connect to HMRC".

Upon clicking this button, you are taken to HMRC website to log in with your VAT registration number and password. If you aren't registered yet on the HMRC website it's easy, check their documentation here.

After connecting to HMRC, you are brought back to your VAT report where you can check it one last time before clicking "File with HMRC". A helpful screen assists you in being ready to complete filing, and you're done!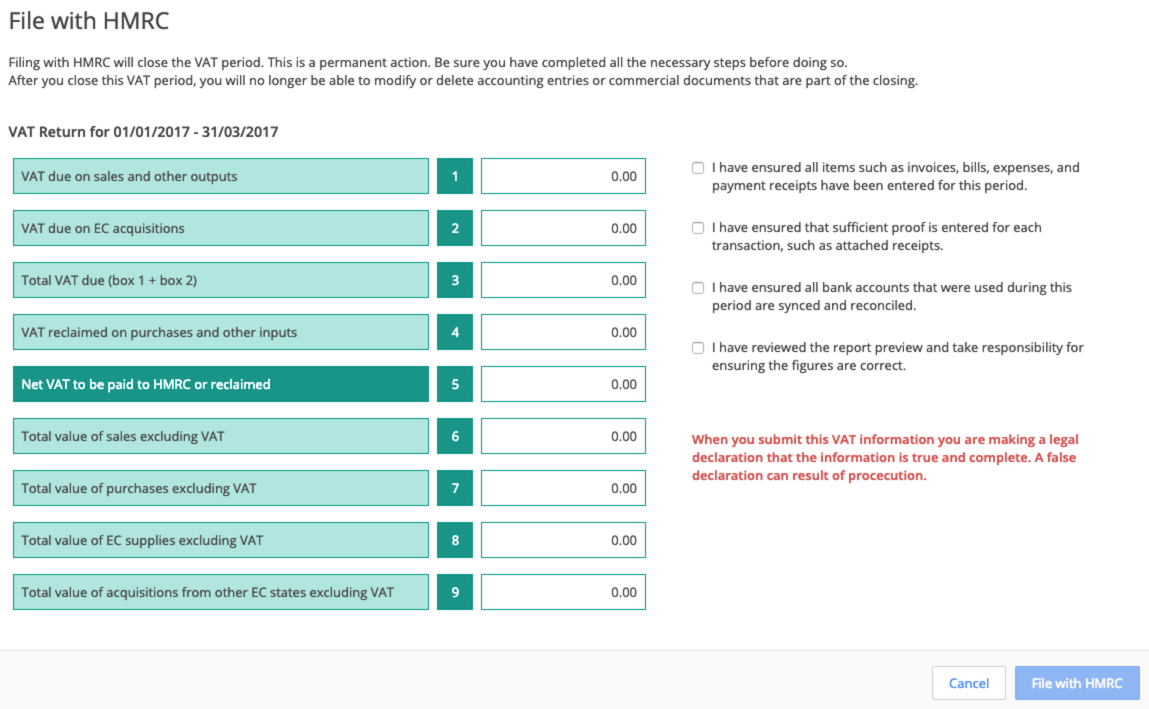 After the filing is complete, your tax period is closed, and it's up to you to make your payment arrangements at https://www.gov.uk/pay-vat.